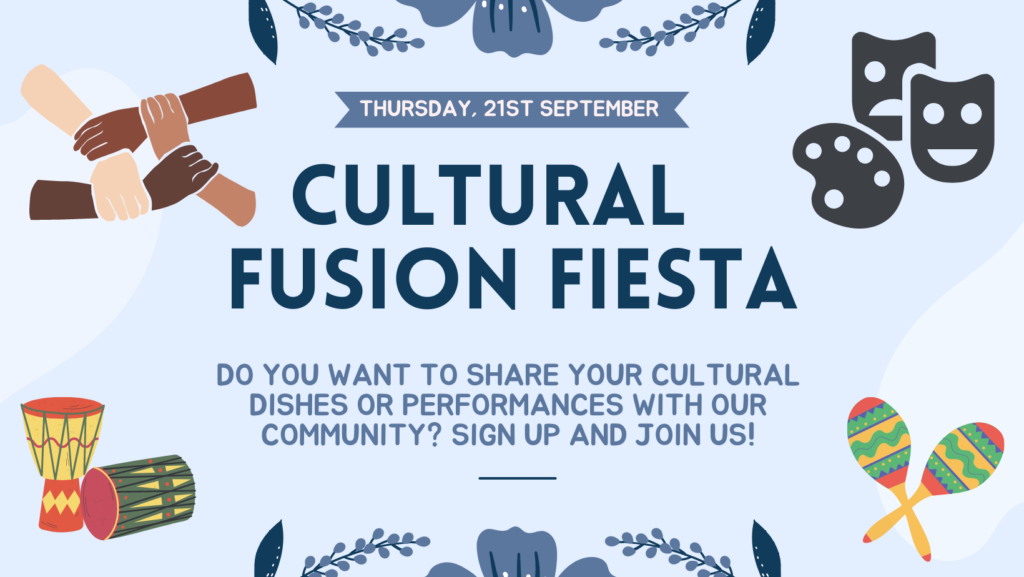 The Cultural Fusion Fiesta is an exciting event that celebrates the rich diversity within our student community. It provides a welcoming platform for students to showcase their unique talents and fosters an inclusive atmosphere that encourages meaningful interactions. This event also serves as an opportunity for both new and returning graduate students to connect and form strong bonds with faculty members.
Date: September 21, 2023
Time: 2:00 pm – 5:00 pm
Location: McMaster University
Event Highlights:
Celebrate Diversity: The Cultural Fusion Fiesta will honor and celebrate the various cultures, backgrounds, and identities within our student community. It's a chance to embrace our differences and learn from one another.
Showcase Individual Talents: We invite students to express themselves through various talents such as dancing, singing, acting, storytelling, and any other artistic abilities they possess. This is an opportunity to let their creativity shine.
Foster Inclusivity: Our aim is to create an environment where every participant feels welcomed and valued. The event promotes inclusivity and encourages participation from students of all backgrounds.
Strengthen Community Bonds: By bringing together students from diverse backgrounds, we hope to facilitate meaningful connections and friendships that extend beyond the event.
Connect New and Current Grad Students: The Cultural Fusion Fiesta offers a wonderful chance for new graduate students to connect with their peers who have been part of the community for some time. It's a supportive way to start their academic journey.
Bridge Faculty and Students: This event also serves as a bridge between faculty members and students, fostering a sense of camaraderie and appreciation within our diverse academic community.
Your participation as the McMaster Tamil Students' Association (MacTSA) would be a valuable addition to the event, contributing to the vibrant celebration of global traditions.