Travel Grants
The GSA awards a number of travel awards (up to $500) every semester (Sept-Dec, Jan-Apr, May-Aug) for travel to conferences to present, or to undertake research relevant to their field of study. GSA Travel Awards are funded from the proceeds of the GSA Development Fund, which is sustained by contributions from Graduate Students and the University. Award recipients will be asked to voluntarily contribute a 250-word statement of how this award and travel contributed to their graduate experience, which may be posted on the Graduate Studies and GSA websites and other media sources.
Students can apply through "AwardSpring" tile in Mosaic.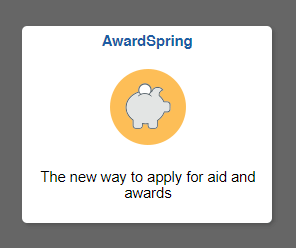 Application Dates:
Fall competition for September to December travel: Opens September 1st, 2022 and closes October 1st, 2022.
Winter competition for January to April travel: Opens January 1st, 2022 and closes February 04, 2022. 
Summer competition for May to August travel:  Opens May 1st 2022 and closes June 3rd , 2022.
Detailed instructions: