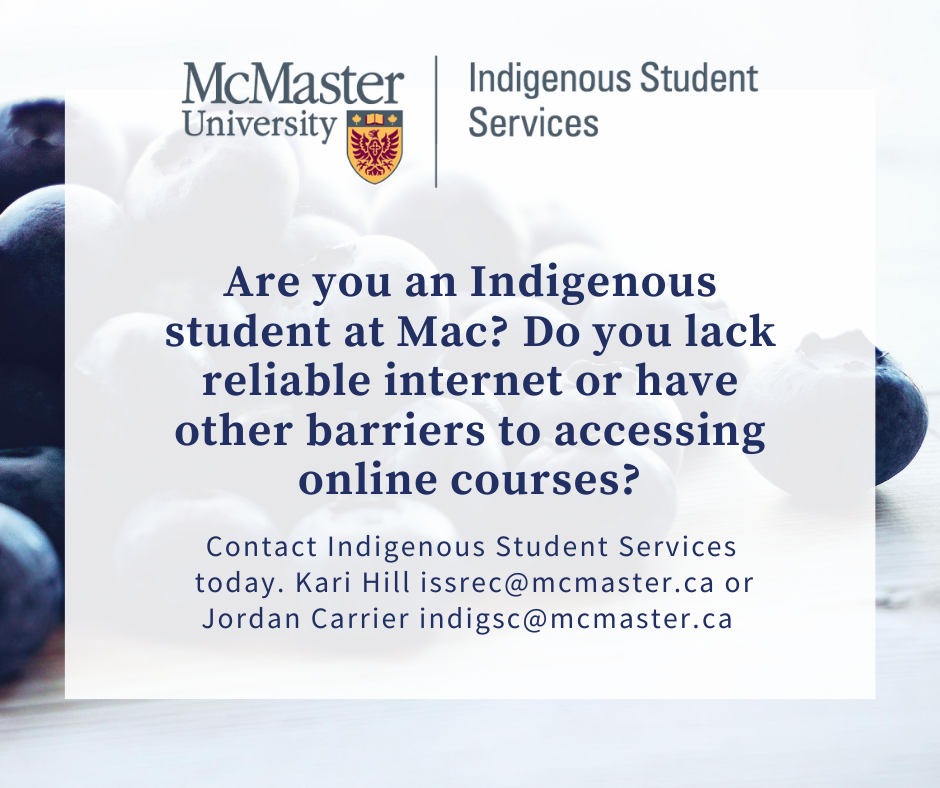 Check out the Graduate Writing Support Centre for writing services, the thesis writing toolkit, and the writing support bootcamp dates.

International Students: Click on this link to take this anonymous research survey about your experience during COVID-19. 
Are you a returning International TA? The MacPherson Institute is looking for returning International teaching assistants to participate in a 1-hour panel, "Teaching in a Canadian Classroom" on September 10, 12:30-1:30 pm. If you are interested in sharing your TA or sessional experience as an international student/teacher (what did/did not work, what you learned from your role) please fill out this form and we will reach out to you with more information. Panelists will receive a $30 gift card to Amazon, Indigo, or Starbucks for their time.

Seeking to hire a graduate research assistant to start around mid-September, 2020. The project explores blues and hip-hop geographies and their influences on cultures of resistance, both globally and among Asian(workers). All of the work can be done online. Candidate should be highly organized, independent, and responsible. Ideally, the theme is somewhat aligned with your own research interests so that the work may contribute to your own project. Pay is commensurate with your experience in conducting research but will be in the range of $25-$30/hr. Estimated total hours is 30 with potential for more. More details for the responsibilities of this job can be available upon request. 
Please send resume/CV with a 1-page cover letter to Dr. Tommy Wu (wu21@mcmaster.ca) asap and preferably before September 1st, 2020.
PARTICIPANTS NEEDED For Graduate Education Study
I am doctoral candidate looking for current graduate students to complete a survey on their psychosocial and learning experiences. As a participant in this survey, you will be asked to think about and answer questions about your experience as a graduate student.
The survey will take approximately 25 minutes for you to complete and can be completed online. In appreciation of your time, you will be entered in a random draw to win a $25 Amazon gift card.
If you consent, you may also be asked to participate in an individual interview with the researcher to have a more in-depth discussion of your experiences.
If interested in participating, please follow the link to Graduate Education Survey.
If you have any questions, please contact Newsha Ziaian-Ghafari.