RELATIONSHIP FOUNDATIONS WORKSHOP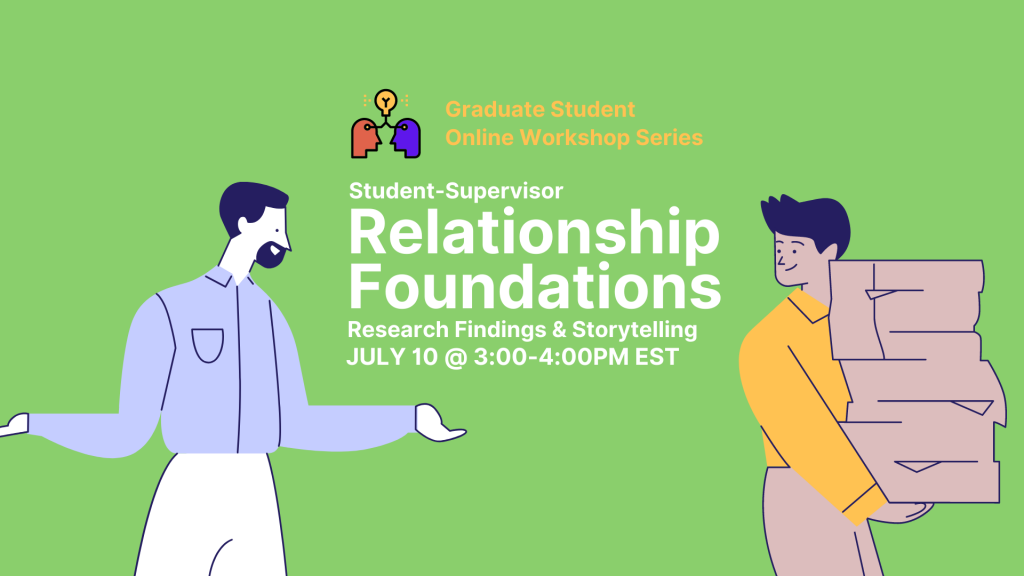 Join us for a seminar on the specific issues we face in grad school, and ways to handle them. Sign up here for this session on TODAY at 3-4pm!

In collaboration with Waterloo and Western University, we are hosting a Student Supervisor Relationships! In this workshop, Dr. Natalia Lapshina will cover the research findings from her doctoral student-supervisor study, discuss some real examples of student-supervisor relationships, as well as strategies for improving these relationships, and finish with a Q&A section for all attendees!

Facilitator Information: Dr. Natalia Lapshina completed her doctoral program in Psychology at Western in 2015. Her research interests cover several areas including: experiences of trauma, abuse and discrimination at work; mental health and resilience; supervisory relationships. Throughout her employment at Western, she has mentored and supervised a number of graduate students. Their stories motivated a research project on doctoral student-supervisor relationships that was conducted at Western in collaboration with SOGS.