IN HONOUR OF FREDERICK MORFAW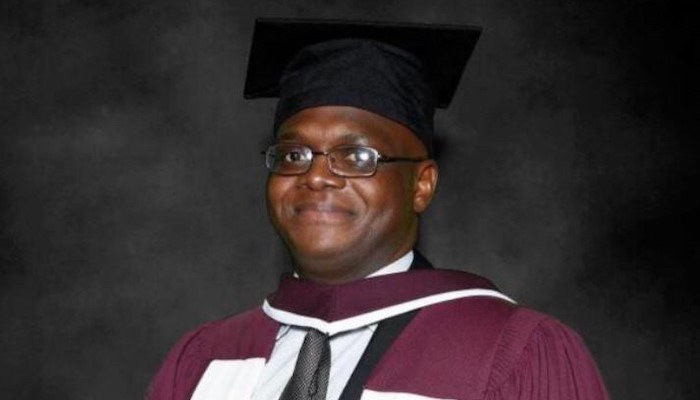 It is with a heavy heart that we announce the passing of Dr. Frederick Morfaw; a friend, colleague, and alumni of the Department of Health Research Methods, Evidence, and Impact (HEI) at McMaster. Prior to coming to McMaster, Frederick was a Cameroonian obstetrician. Frederick joined the HEI community in 2017 to pursue his Ph.D. in Health Research Methodology under the supervision of Dr. Lehana Thabane. In 2017-2019, he was a member of the African Caribbean Graduate Students' Association (ACGSA) and several met him at our events.

Following the completion of his Ph.D. in the summer of 2019, Frederick worked as a Research Fellow in Perinatal Clinical Epidemiology with McMaster's Department of Obstetrics and Gynecology. He will be missed by many members of the ACGSA that knew him to be a kind, generous, and gracious soul. As well as, an exemplary student, that completed his Ph.D. in record time and mentored and helped many others.

Our deepest condolences to Frederick's wife, Laura, and their three lovely children: Vanessa, Prince Henry, and Ricka. Please consider visiting the fundraiser for Frederick by HEI on their GoFundMe page and contribute towards raising money for Frederick's family.

Written by friend and President of the African-Caribbean Graduate Student Association (ACGSA), Tafadzwa Machipisa.

At the GSA, we have made a contribution of $500 to the GoFundMe in fundraising efforts for Frederick's family.