2021 GSA Election Vote has OPENED! Vote Now!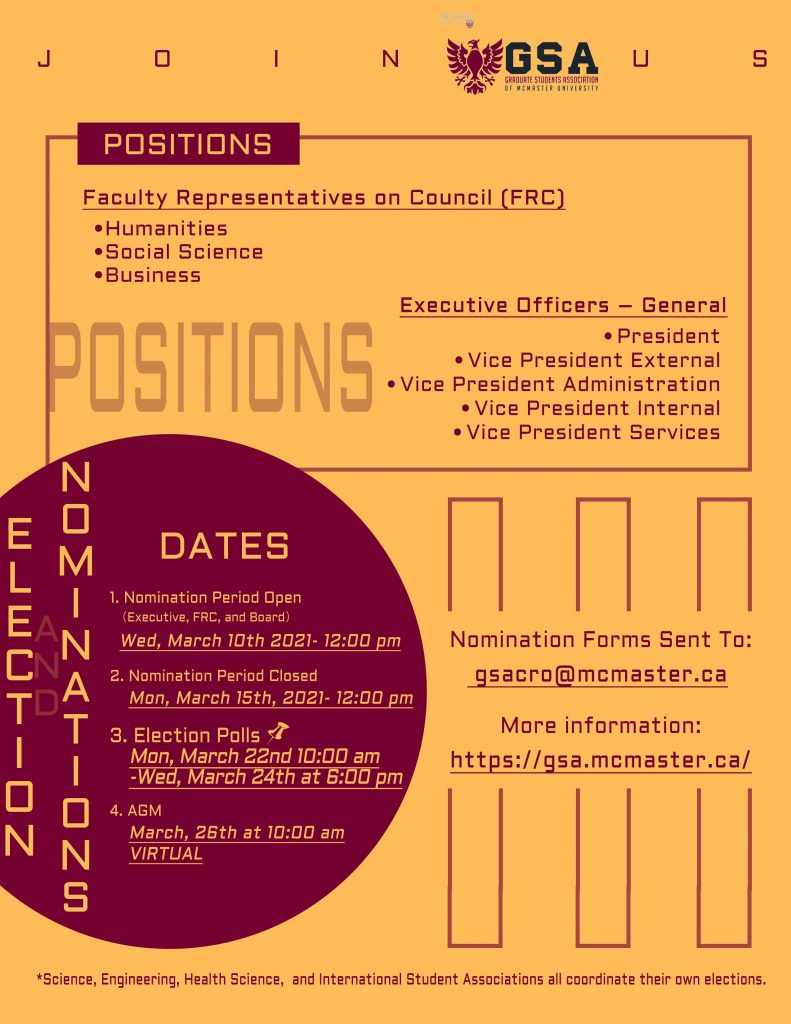 The 2021 GSA election will open from Monday, March 22nd 10am to Wednesday, March 25th 6pm!
Here is a link to ALL the candidates' statements on our website. 
Please cast your ballot here:
Note:
You need to login with your MacID to access the election poll.

At the end of the election date, we will check voters eligibility.
Besides, we have 2 candidates for the GSA President 2021-2022! Saturday, March 20th at 2 p.m. Thus, there is a Presidential Debate between 2 candidates Spencer and Caroline. Please have a look at their performance at Zoom!