Dear International Community,
We would like to welcome you to the new academic year 2020/2021. This term will be like no others and we would like to assure you that IGSA is here to help. Please feel free to reach out to us if you need and we will do everything we can to help.
For the last couple months, we have been running a series of virtual events and we will continue to offer a broad program for the upcoming term. We will start off with a virtual Board Game "night" in collaboration with the School of Graduate Studies and a virtual Trivia Night later in October. In addition, we are hosting a monthly language cafe together with MODEL, the McMaster Office for the Development of English Language Learners. The first sessions will run on September 24 and you will have the opportunity to learn new languages from fellow Graduate students.
You may register for the board game night using the link below. We will share more details closer to the events.
Wishing you all the best for this fall semester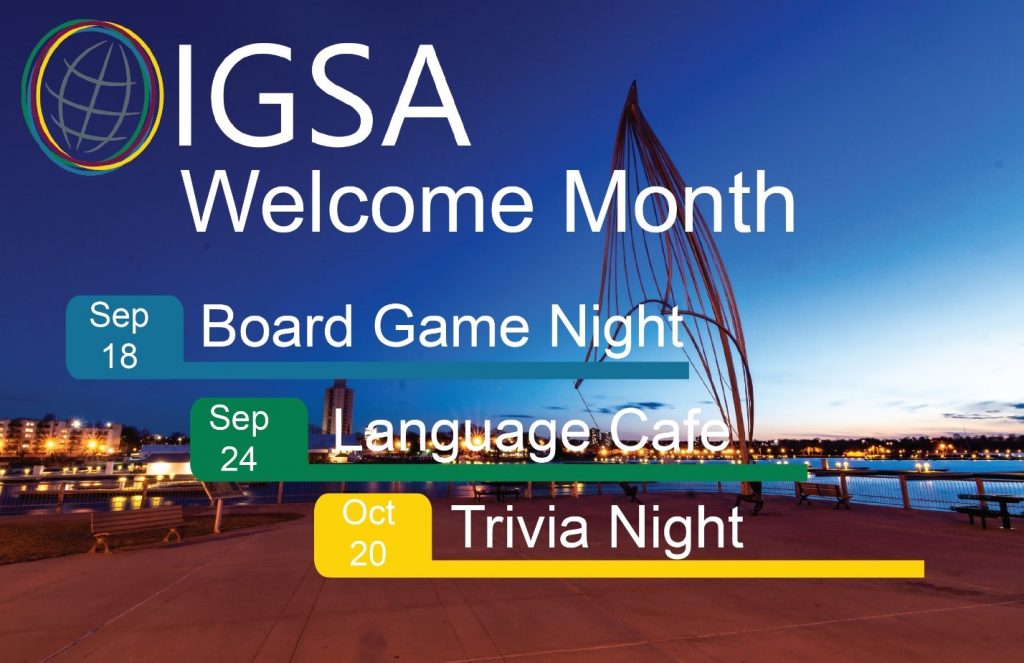 Register here for the Virtual Bordgame Night
Friday, September 18 at 1 pm on Zoom