UPDATES FROM THE GSA 2020-08-28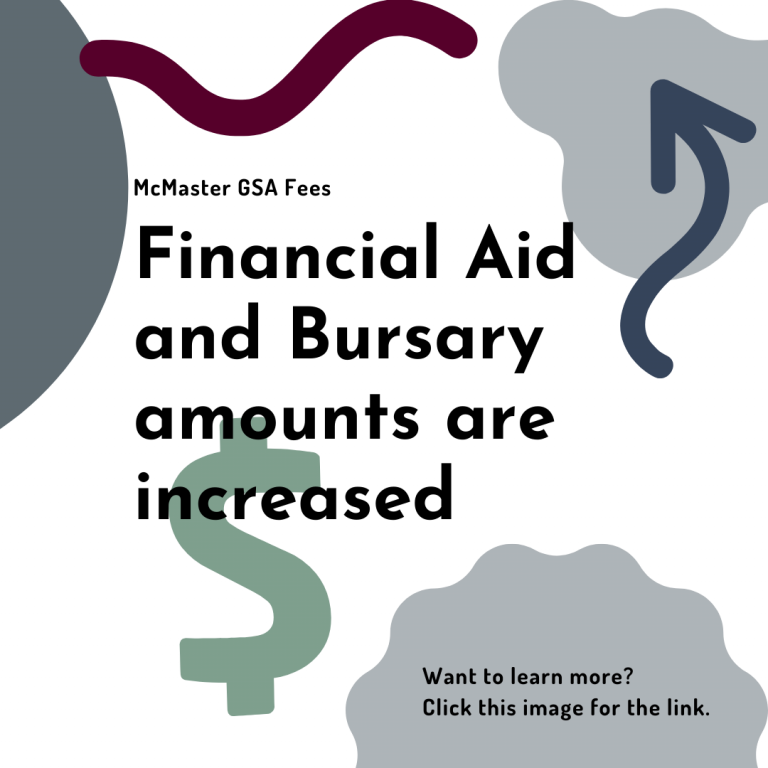 Thank you for your responses on GSA Political Involvement. At the GSA Student Issues Action Committee meeting on Monday, August 24th, we discussed replacing the Policy and Political Neutrality and Anti-Discrimination with a new Policy on Anti-Oppression. We are very thankful for the graduate students who have given their time over the past two months. As this work continues, we are committed to updating this document to reflect the current needs of graduate students. If at any time you want to elicit feedback or join the Student Issues Action Committee, please email Sydney Valentino, GSA VP External. The GSA Academic Workshops survey is still open – the deadline is next week on Friday! We would love to hear from you, please see more details later in this email.

A note about Student Events: Since we opened up the Student Groups Events Management portal in May, please be aware we are only allowed to have virtual student group events – no in person or on campus events will be approved. Please email us if you have any questions.