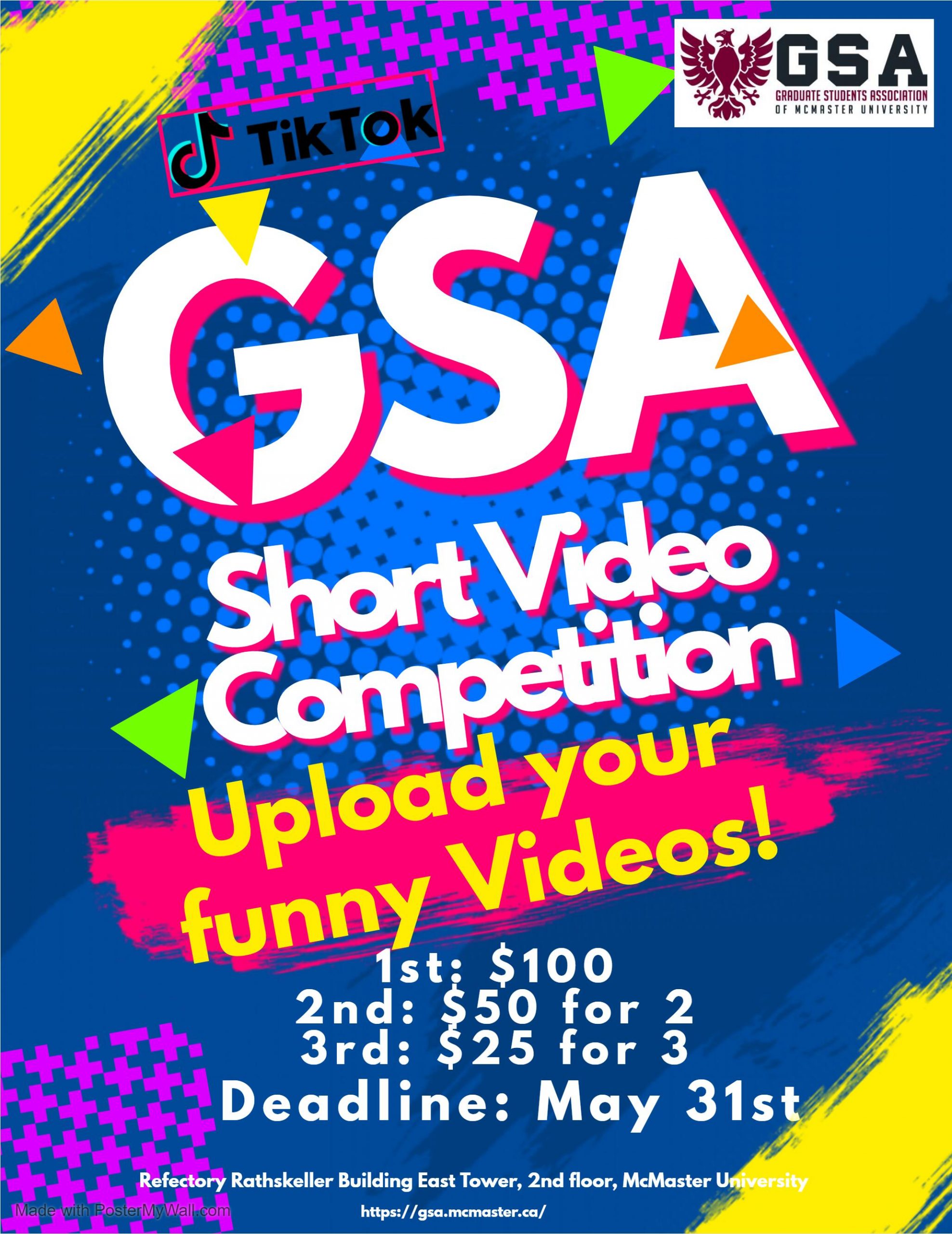 GSA Short Video Competition
Due to the COVID-19 pandemic, lots of us are stuck at home and end up looking for things to do, like solving jigsaw puzzles or playing games. We'd like students to use their creativity to make fun videos like the ones below:
Guidelines:
All ideas should be original, and videos should not be taken from elsewhere on the Internet.
Upload the video on YouTube and make sure it is "unlisted".
Fill out the form here (including name, MacID, video link, title of video, and 1-sentence description) for us to review and post on our website.
All videos must follow McMaster Code of Conduct and Hamilton social distancing bylaws. If you have questions please read FAQs from City of Hamilton here.
Video submissions must be SAFE. Unsafe video submissions will not be considered.
Deadline: May 31st 
Submit your video here!
Prizes: 
1st place grade prize of $100 for 1 submission
Two prizes of $50 for two second-place submissions
Three prizes of $25 for three third-place submissions
Winners will be decided by a public vote after deadline!