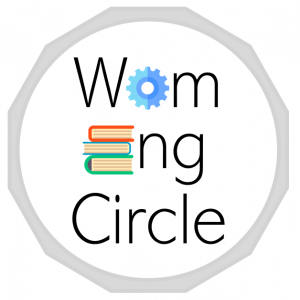 WomEng Circle is a club dedicated to learn and actively discuss the challenges commonly faced by women in the workforce, with a focus on the field of Science, Technology, Engineering and Mathematics (STEM), where women remain under-represented.
WomEng Circle adopts a format close to that of a book club, where conversation is engaged through reading material, such as books or peer-reviewed literature, together with multimedia resources (e.g. interviews, Ted Talks, etc.). Meetings are held every other month, and each time the reading/multimedia material selected during the previous meeting will facilitate the discussion.
WomEng Circle primarily addresses self-identifying female grad students in engineering and related disciplines, together with other members of the McMaster Community such as undergrad students or young professionals (e.g. post-doctoral fellows, staff members etc.) to engage in focused conversations. WomEng Circle hopes to provide members with the opportunity to connect with their peers and meet women who support their personal and professional development. Non self-identifying females are also welcome to contribute to the club, as we believe that men and women need to work together to achieve social equality.
WomEng Circle was founded in the summer 2020 by two female Mac grad students, who realized that not every female-identifying student had a supportive environment to encourage their success in an often male-dominated environment.
Executive Team:
Chiara Micheletti: President and co-founder (michelec@mcmaster.ca)
Dakota M. Binkley: Vice-President and co-founder
Chelsea Miller: Treasurer
Nahieli Preciado: Internal Communications Executive
Samaneh Toufanian: External Communications Executive