McMaster Iranian Graduate Student Society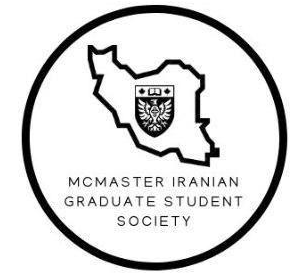 The McMaster Iranian Graduate Student Society (MIGSS) is a student organization by Iranian Master's and Ph.D. Students that hopes to help more Iranian international students here at the McMaster University lived comfortably upon graduation. Main objective is to create a bond between International Iranian Students here at McMaster University and to foster a better understanding between Iranian and other cultures within the community. We promote the Iranian culture, which is the rich heritage of our ancestors, and offer other nation students the opportunity to share their cultural similarities and to enhance friendships. The difference between our club and others is that in our club here at McMaster University, we cover various events such as hosting career-oriented events, workshops, building connections with upper-year students and alumni in the industry, film criticism, sport event and seasonal parties for all Iranian students. We hope to build a supportive environment for all Iranian international students across GTA especially in Hamilton and help them to succeed in Canada and beyond.
History:
McMaster Iranian Graduate Student Society (MIGSS) is lawfully established and registered in the Graduate Students Association of McMaster University as a nonprofit club from 2018, founded by Shahryar Asqardoust and Maryam Vaseghi-Shanjani
Structure:
Club leadership structure and duties of executive officers is as following:
The President shall:
Represent the club,
Preside at meetings,
Oversee the other members of the executive in fulfilling their responsibilities,
Have signing authority for the club,
Ensure the club's adherence to GSA Clubs Operating Policies,
Perform such other duties as ordinarily pertain to this office.
The Vice-President Finance shall:
Be responsible for overseeing all financial dealing of the club,
Keep complete records of all financial dealings of the club,
Be responsible for managing bank account, event fees and donations,
Find and communicate with potential sponsors,
Have signing authority for the club if president allows,
Perform such other duties that are from time to time assigned by the President, executive or general membership.
The Vice-President Event shall:
Organize and plan social, cultural and academic events,
Communicate with subgroup leaders regarding their progress and operations:

Bahar Dance Group,
Film Circle,
MIGSS Mentorship Program,
Social Events,
Hiking Plans.