Kinesiology Graduate Student Association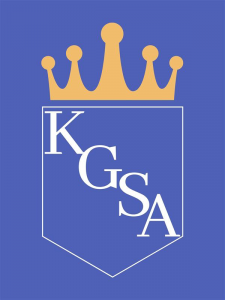 The Kinesiology Graduate Student Association (KGSA) is a group of graduate students, both Master's and Doctoral, who represent the whole of the graduate student body within the Department of Kinesiology. Our executive committee serve kinesiology graduate students by facilitating a sociable and neighbourly environment within our department. Additionally, we support kinesiology graduate students by providing academic scholarships and bursaries, as well as professional development workshops. The KGSA also offers several social gatherings including intramural sport teams, charity fundraising events, and monthly jamborees, in which graduate students participate. Our notable events include the annual Joan Heimbecker Memorial Hockey tournament which raises awareness for domestic abuse, as well as contribute resources and funds for local shelters.
Each of the positions listed below is voted on, and each elected member sits in his or her position for a one-year term (July 1st to June 30th). Our executive committee is comprised of well-immersed graduate students who are involved in other clubs and initiatives such as SciGSA, GSA, and CUPE. The remainder of the Kinesiology graduate students who are not on the executive are general members of the KGSA.
Executives Team 2020/2021:
President: Sean Ng
Vice President: Stephen Fortino
Secretary: Mai Wageh
Treasurer: Claire Tuckey
Biomechanics/Associate Rep: Kevin Kos
Motor Behavior Rep: Kristen De Melo
Physiology Rep: Jennifer Williams
Psychology Rep: Maryam Marashi
Heimbecker Organizers: Jon Mcleod & Laura St. Germain
List of all KGSA members: https://www.science.mcmaster.ca/kinesiology/people/graduate-students-list.html