Graduate Psychotherapy Association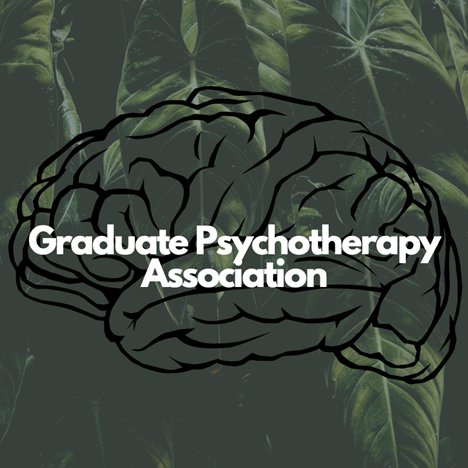 The Graduate Psychotherapy Association (GPA) launched in 2020 in collaboration with the first cohort from the MSc in Psychotherapy program. The GPA strives to share more information about the field of psychotherapy by promoting opportunities to enhance your skills through workshops and guest speaker lectures. We aim to provide resources and knowledge on mental health, wellness, and resilience.
 The GPA consists of an executive team that leads multiple events with support from its sub-committee and general members. We welcome all undergraduate and graduate students interested in the field of psychotherapy to become involved. Membership in this club is open in accordance with all the criteria discussed in the "GSA Clubs Operating Policies" document, irrespective of race, creed, color, gender, class, age, nation of origin, nationality, disability, marital status, religion, veteran status, or sexual orientation.
The GPA provides networking opportunities for McMaster students interested in mental health and psychotherapy. It is an outlet for sharing information and community resources related to mental health, wellness, and resilience. The GPA is also a formal resource for students interested in the MSc Psychotherapy program to connect with each other and the current cohort of students. The GPA hosts an information session each year to share information about the program and facilitate a question-and-answer session with current and prospective students. Finally, the GPA also hosts engaging socials, guest speaker sessions, skill-building workshops, and knowledge dissemination events. Some of the GPA events are open to all McMaster students and others are reserved for GPA general members.
If you're interested in being a part of the GPA, we encourage you to reach out using our club email and follow our Facebook and Instagram pages to stay updated on our upcoming club activities. If you have any questions, feel free to contact us!
Club Executive Team and Introductions: