McMaster Ethnic Diversity Club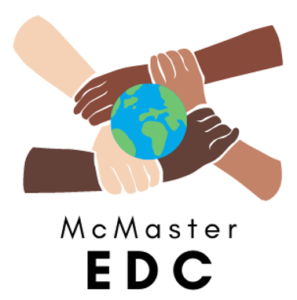 The McMaster Ethnic Diversity Club (EDC) launched in 2022 with an aim to provide a space for the diverse population that call McMaster home. The club will host a broad range of events covering several diverse cultural celebrations, panel discussions and other diversity, equity and inclusion (DEI) initiatives.
The EDC consists of an executive team who come from diverse cultural backgrounds themselves, with a common ideal and vision to strive for a welcoming club that celebrates each other's diversity. The team would lead multiple events with support from its sub-committee and general members. We welcome all undergraduate and graduate students looking to participate in the varied celebrations and become a voice of change for better DEI. Membership in this club is open in accordance with all the criteria discussed in the "GSA Clubs Operating Policies" document, irrespective of race, creed, color, gender, class, age, nation of origin, nationality, disability, marital status, religion, veteran status, or sexual orientation.
Some of the EDC events would be open to all McMaster students and others are reserved for EDC general members.
If you're interested in being a part of McMaster EDC, we encourage you to reach out using our club email (gsaedc@mcmaster.ca) and follow our Instagram page (mcmaster_edc) to stay updated on our upcoming club activities. If you have any questions, feel free to contact us!